There are a number of different requirements during construction phases, such as movements in the construction site environment, monitoring of old structures or concrete monitoring in new buildings. To avoid cracking, monitoring the concrete temperature during the hardening phase is useful, as is monitoring the expansion joints during setting. The data should be integrated into the building management system.
Installation of a monitoring system to monitor concrete curing, room climate, expansion joints, vibrations and movements. Provision of the data via an IoT network via a dashboard. Permanent monitoring with sensors of the temperature in the concrete, the ambient temperature and the humidity. Implementation of an interface to the software of the building management system.
Preservation of a qualitatively and optically flawless concrete slab
Timely intervention opportunities through real-time monitoring
Avoidance of claims for complaints and exceeding the construction time
Increasing the useful life of the building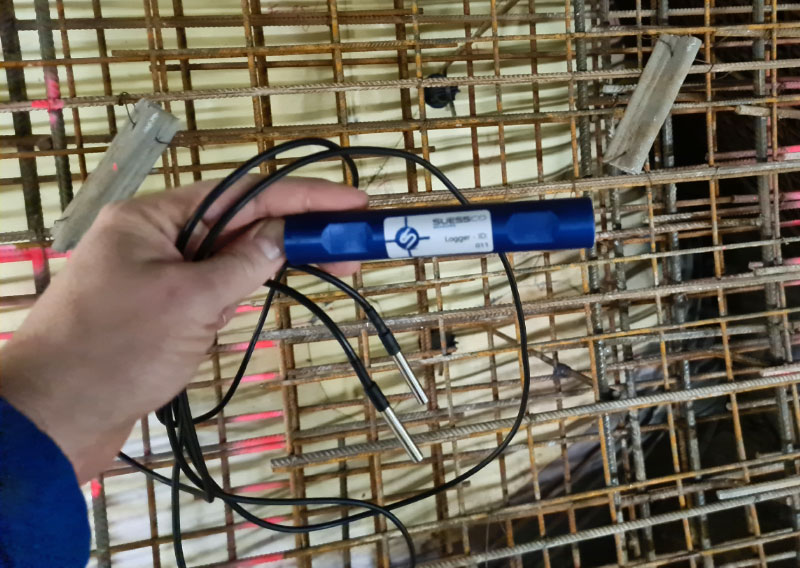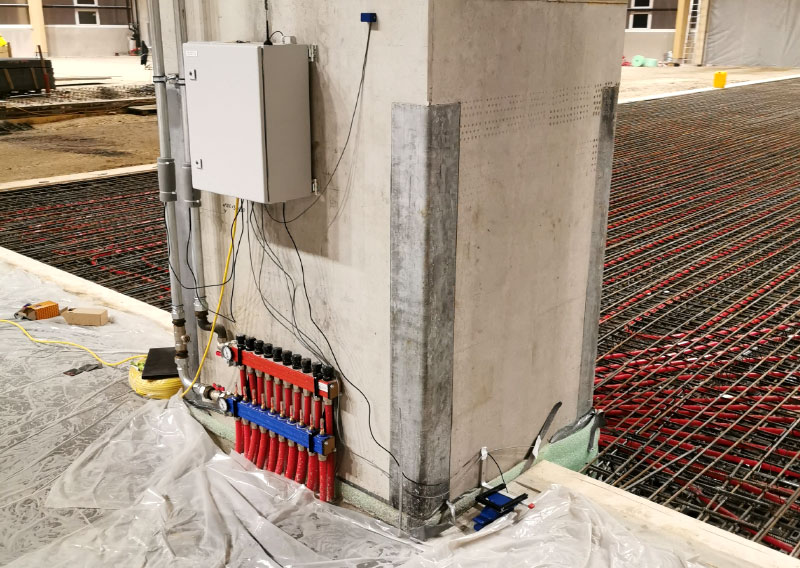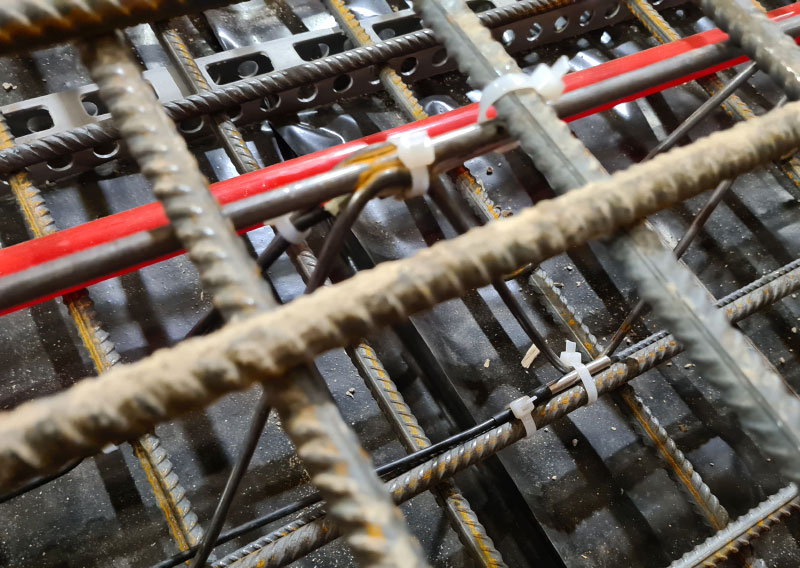 We would be happy to advise you on the optimal solution for your project.